At My Catholic Journeys, we know that there are many religious sites around the world that you feel called to visit. That's why we have a large number of other itineraries, not shown on this webpage, which you may like to explore. And, as always, we are happy to customize current selections or research and explore new destinations based on your interests.
 Below, you will find a listing of some other itineraries we feel would not only benefit your group but help to connect them with the worldwide Catholic community and the history of The Roman Catholic Church.
Fáilte, Faith And Football
Day One:
Depart on an overnight flight to Dublin, Ireland
Day Two:
On arrival at Dublin Airport meet your driver and guide and journey to County Down. Flight must arrive early morning for this day to be possible. Visit the St Patrick Centre and Down Cathedral. Finally visit Saul Church, the place where St. Patrick died. Continue to Dublin. Check into your hotel. Dinner and overnight stay.
Day Three
After breakfast, enjoy a panoramic tour of Dublin. Visit Trinity College and the Book of Kells. In the afternoon visit the Guinness Storehouse. Visit St. Mary's Pro-Cathedral where Mass will be offered. Dinner and overnight stay in Dublin.
Day Four
This morning transfer into Dublin to enjoy the Game Day festivities. Attend the Game. Transfer to the Temple Bar area. Transfer back to your hotel mid-evening. *Coaching will be included today from 9:00am until mid-evening. Dinner, on own.
View the Full Itinerary
A 10-Day Tour to Germany & Austria Including the Passion Play in Oberammergau
Vienna / Melk / Salzburg / Innsbruck / Neuschwanstein / Oberammergau
Day One:
Depart on an overnight flight to Vienna, Austria
Day Two:
Upon arrival in Vienna, meet your Faith Journeys Tour Manager and transfer to the awaiting motorcoach
Stop at the Vienna City Cemetery to visit the graves of Beethoven, Strauss, Brahms, Schubert and the Mozart Memorial
Eat lunch in the city center on own
A short panoramic tour of Vienna acquaints visitors with the main attractions and landmarks
Check-in to the hotel for dinner and overnight
Day Three
Breakfast at the hotel
Half-day guided tour of Historical Vienna includes the Ringstráße, Imperial Palace, State Opera, Town Hall, Burgkapelle (home of the Vienna Boys Choir), Palace Stables, Strauß Monument, and entrance to Schönbrunn Palace, built by the Hapsburgs in imitation of Versailles
Afternoon at leisure for individual exploration and sightseeing
Dinner, on own
Return to the hotel for overnight
View the Full Itinerary
Washington, DC
Day One:
Afternoon arrival in Washington, D.C.
Meet your Faith Journeys Tour Manager, who will escort your group through the duration of your activities
Take a panoramic motorcoach tour of Historic Washington, D.C.
Check into the hotel
Dinner at a local restaurant
Take an evening walking tour of the Lincoln, Vietnam, Korean, Franklin Delano Roosevelt, and National World War II Memorials, as well as a view of the outside of the Washington Monument
Return to the hotel for evening prayer and overnight
Day Two:
Breakfast at the hotel
Morning devotional (self-arranged)
Take a tour of one of the Smithsonian Institution Museums
Lunch, on own
Visit Arlington National Cemetery and participate in a special wreath-laying ceremony at the Tomb of the Unknown Soldier (pending confirmation)
Visit one (or more) of the following: New York Avenue Presbyterian Church (where Abraham Lincoln worshipped), Christ Church Episcopal (where George Washington worshipped), The National Shrine of the Immaculate Conception, and/or the National Cathedral
Dinner at a local restaurant
Take an evening walking tour of the Jefferson Memorial and the Iwo Jima Marine Memorial
Return to your hotel for evening prayer and overnight
Day Three
Breakfast at the hotel
Morning devotional (self-arranged)
Take a tour of one of the Smithsonian Institution Museums
Lunch, on own
Spend the afternoon at the Museum of the Bible
Dinner at a local restaurant
Return to the hotel for evening prayer and overnight
Day Four
Breakfast at the hotel
Morning devotional (self-arranged)
Hotel check-out and board motorcoach
View the Full Itinerary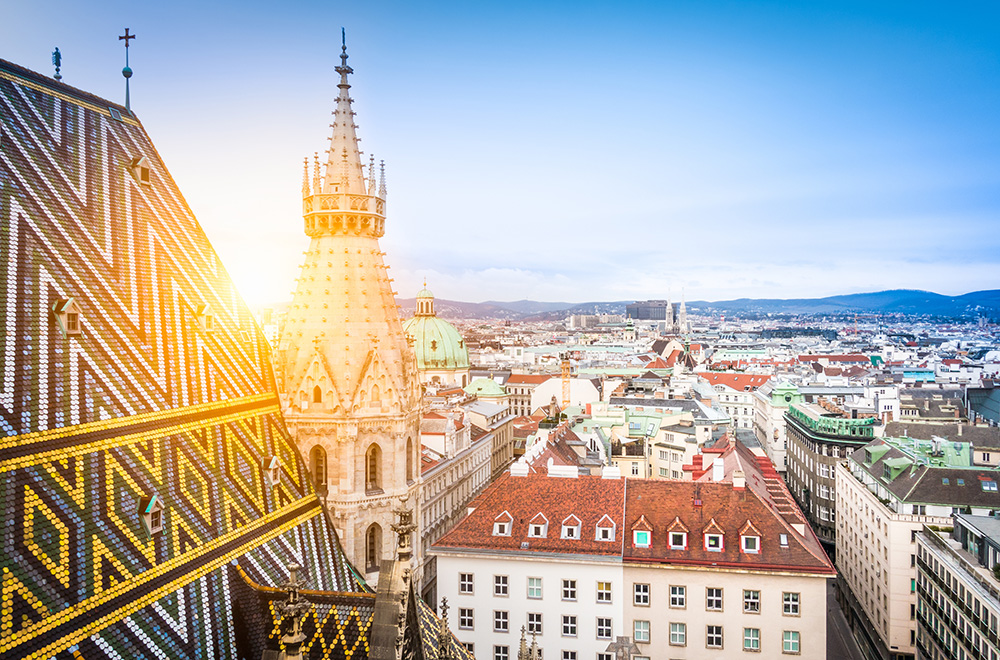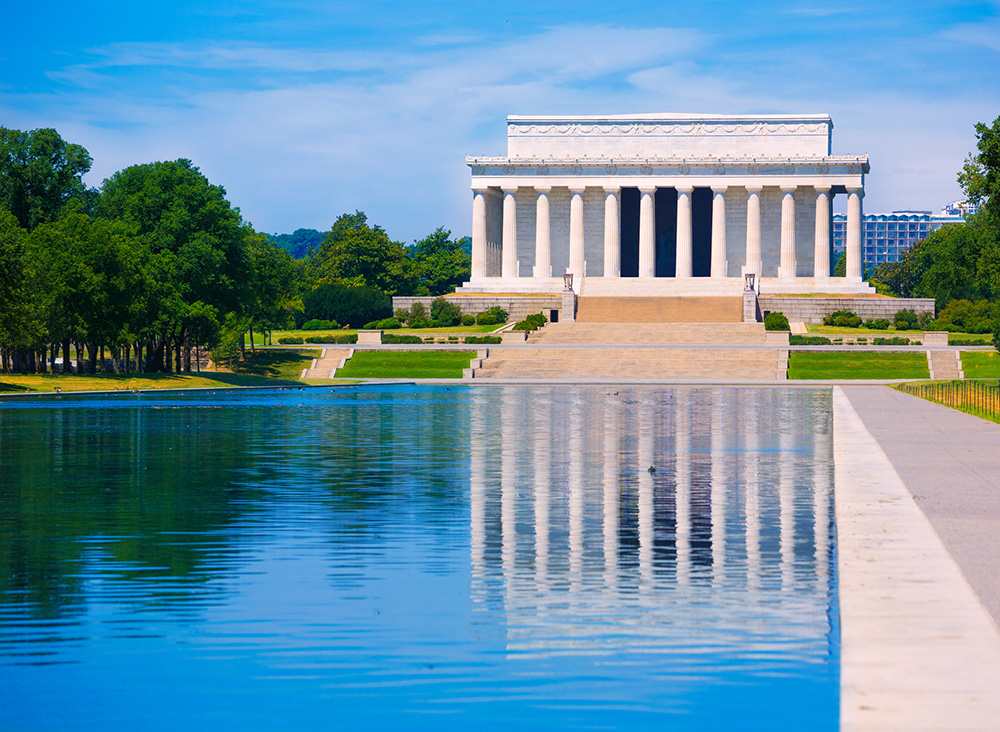 Contact us directly if you have any questions regarding a pilgrimage through the online form or at: