World Meeting of Families
World Meeting of Families
June 22 – 26, 2022
Rome, Italy
In June of 2022 Catholics from all over the world will answer the call to gather in Rome, to celebrate the family, the fundamental building block of society and the Church. You can answer that call and organize, lead or join a group traveling to Italy to share in this wonderful and powerful cornerstone of our lives and faith.
"Family Love: A Vocation and a Path to Holiness" is the theme of this 10th World Meeting of Families and the dates have been chosen to fall on the 5th anniversary of Pope Francis' book, "Amoris Laetitia" and will focus on the spirituality of the family.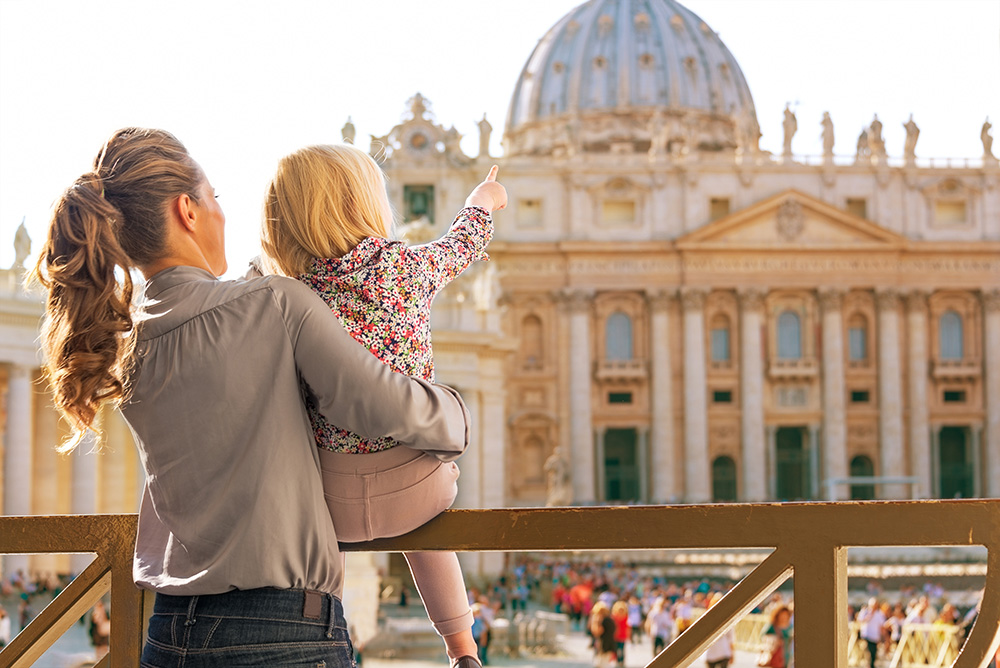 Faith Journeys has developed several itineraries for those wishing to attend this event, from a shorter experience that focuses on World Meeting of Families events and the religious and cultural sites of Rome, to a full Italian pilgrimage that includes Rome, Assisi, Florence and Venice. We will work with you to find your ideal itinerary or to develop a customized pilgrimage for your group.
"The couple that loves and begets life is a true, living icon – not an idol like those of stone or gold prohibited by the Decalogue – capable of revealing God the Creator and Savior. For this reason, fruitful love becomes a symbol of God's inner life."
__________________________________________________
Pope Francis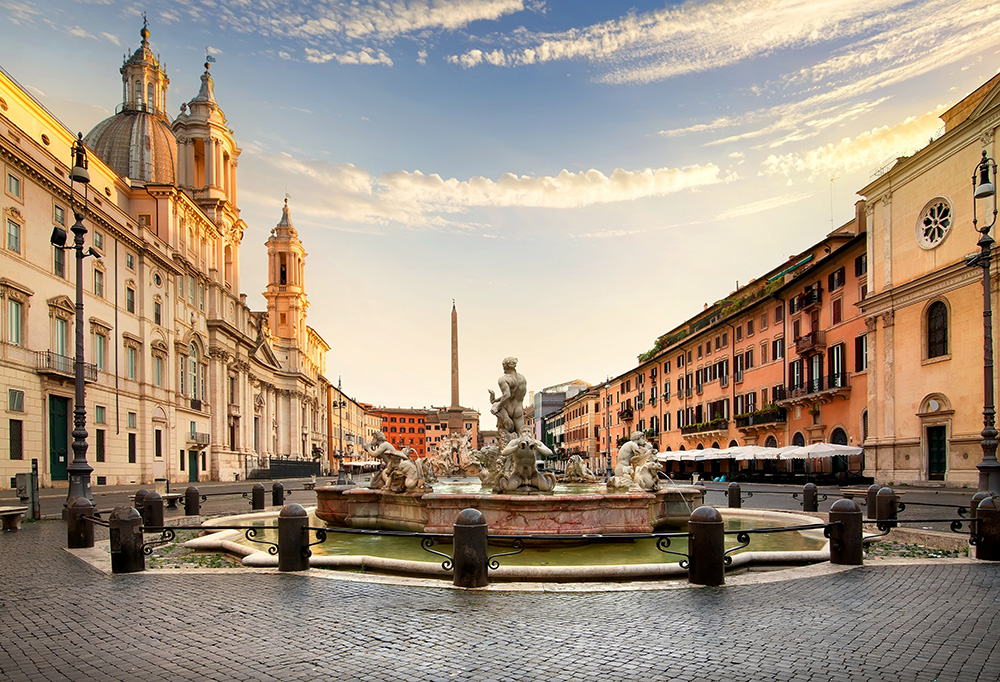 An 8-Day Pilgrimage to Italy
Rome/Assisi
Day One:
Depart on an overnight flight to Rome, Italy
Day Two:
Arrive at the Rome Airport
Meet your Faith Journeys Tour Manager who will assist the group to the awaiting chartered motorcoach for a transfer into the city
Time permitting, travel down the Appian Way, the earliest road of Ancient Rome, to the Catacombs of Callixtus
Celebrate Mass
Check-in to the hotel for a Welcome
Dinner and overnight
Day Three
Breakfast at the hotel
This morning, we will visit Vatican City to attend an Audience/Blessing with our Holy Father (if available), then tour the Vatican Museums, which house what can be described as the most important collections of art in the world, including The Sistine Chapel
Lunch, on own
Visit St. Peter's Basilica. Marvel at Bernini's beautiful bronze canopy and Michelangelo's Blessed Mother, known as the Pieta
Next, we will see the Basilica of St. Paul Outside the Walls which was founded by Roman Emperor Constantine I over the burial place of Saint Paul
Dinner, on own
Return to the hotel for overnight
View the Full Itinerary
A 9-Day Pilgrimage to Italy
Rome/Monte Cassino / Pompeii
Day One:
Depart on an overnight flight to Rome, Italy
Day Two:
Arrive at the Rome Airport
Meet your Faith Journeys Tour Manager who will assist the group to the awaiting chartered motorcoach for a transfer into the city
Time permitting, travel down the Appian Way, the earliest road of Ancient Rome, to the Catacombs of Callixtus
Celebrate Mass
Check-in to the hotel for a Welcome
Dinner and overnight
Day Three
Breakfast at the hotel
This morning, we will visit Vatican City to attend an Audience/Blessing with our Holy Father (if available), then tour the Vatican Museums, which house what can be described as the most important collections of art in the world, including The Sistine Chapel
Lunch, on own
Visit St. Peter's Basilica. Marvel at Bernini's beautiful bronze canopy and Michelangelo's Blessed Mother, known as the Pieta
Next, we will see the Basilica of St. Paul Outside the Walls which was founded by Roman Emperor Constantine I over the burial place of Saint Paul
Dinner, on own
Return to the hotel for overnight
View the Full Itinerary
A 10-Day Pilgrimage to Italy
Rome/Assisi / Montecatini/Florence/ Venice
Day One:
Depart on an overnight flight to Rome, Italy
Day Two:
Arrive at the Rome Airport
Meet your Faith Journeys Tour Manager who will assist the group to the awaiting chartered motorcoach for a transfer into the city
Time permitting, travel to the Catacombs of St. Domitilla
Celebrate Mass
Check-in to the hotel for a Welcome Dinner and overnight
Day Three
Breakfast at the hotel
This morning, we will visit Vatican City and tour the Vatican Museums, which house what can be described as the most important collections of art in the world, including The Sistine Chapel
Lunch, on own
Visit St. Peter's Basilica. Marvel at Bernini's beautiful bronze canopy and Michelangelo's Blessed Mother, known as the Pieta
Afternoon guided tour of Imperial Rome, including entrance to the Roman Forum and Colosseum. Also view the Pantheon, Baths of Caracalla, and Palatine Hill
Dinner, on own
Return to the hotel for overnight
View the Full Itinerary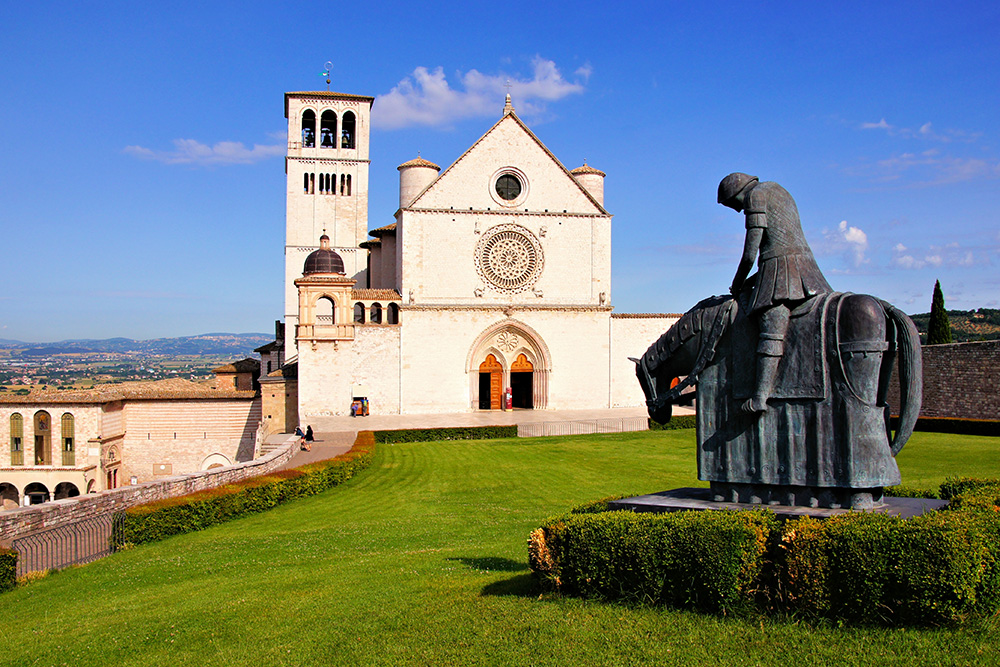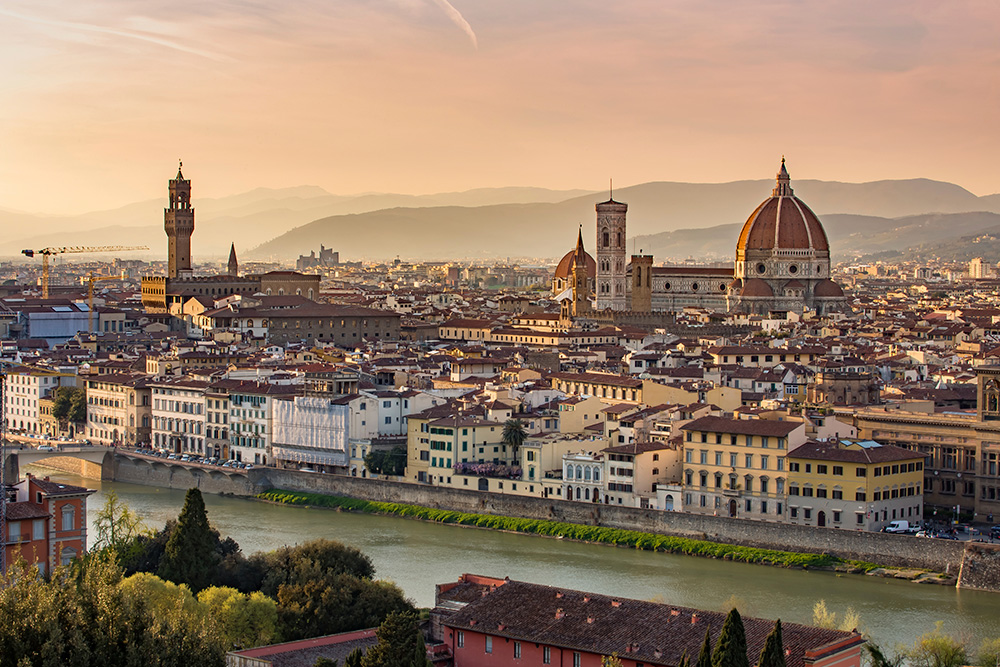 Contact us directly if you have any questions regarding a pilgrimage through the online form or at: